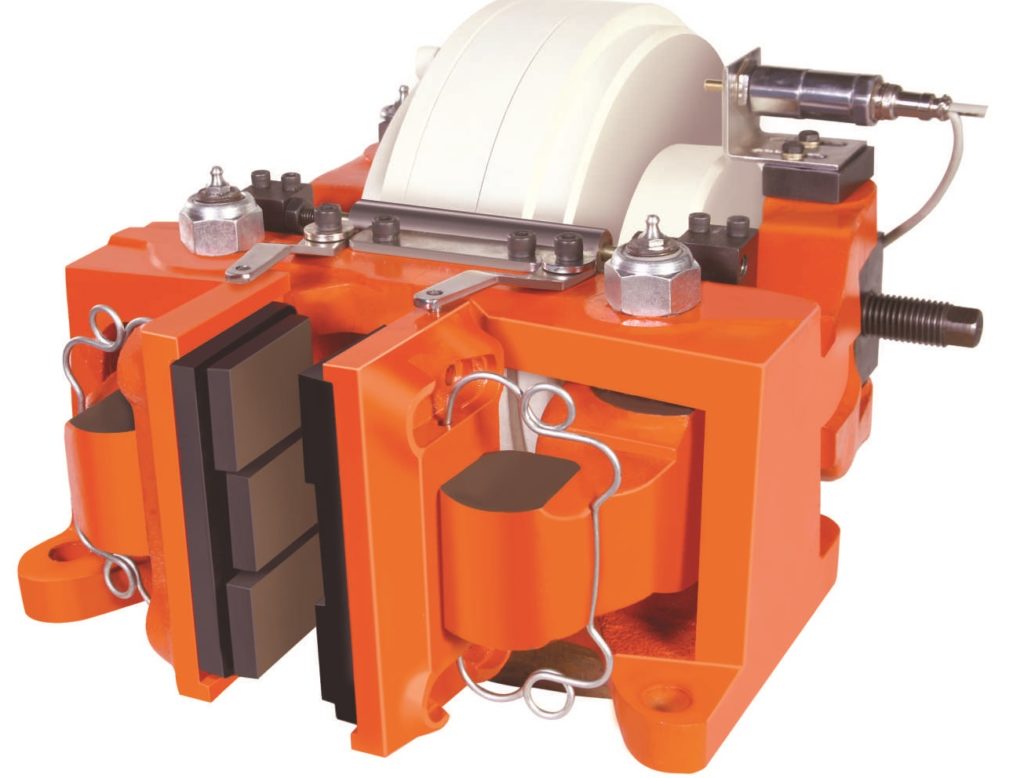 KBA-PF-3000 – Disc Brakes
Max Braking force:57212 N
Min braking force: 56506 N
Max clamping force: 71515 N
Min clamping force:70632 N
Operating pressure normal/max: 5 / 7 bar
Air / oil consumption: 1400cc
Pad width: 87mm
Pad area: 26,000sqmm
Max allowable wear of brake pad: 15mm
Nominal Co-efficient of friction: 0.4 µ
Max Air gap: 1mm
Weight: 78kgs
Features
Sturdy design.

Easy mounting.

Low maintenance

Suitable for wet, dusty and corrosion aggressive environments.
Options
Manual release

Brake on / off indicator.

Organic / sintered metal brake pads

Pneumatic control panel

Scoop switch for brake on and off.
Application Area
Steel Industries.
Cable Industries.
Wire Drawing Machine.
Textile Machineries.
Text Rigs.
Special Purpose Machines.